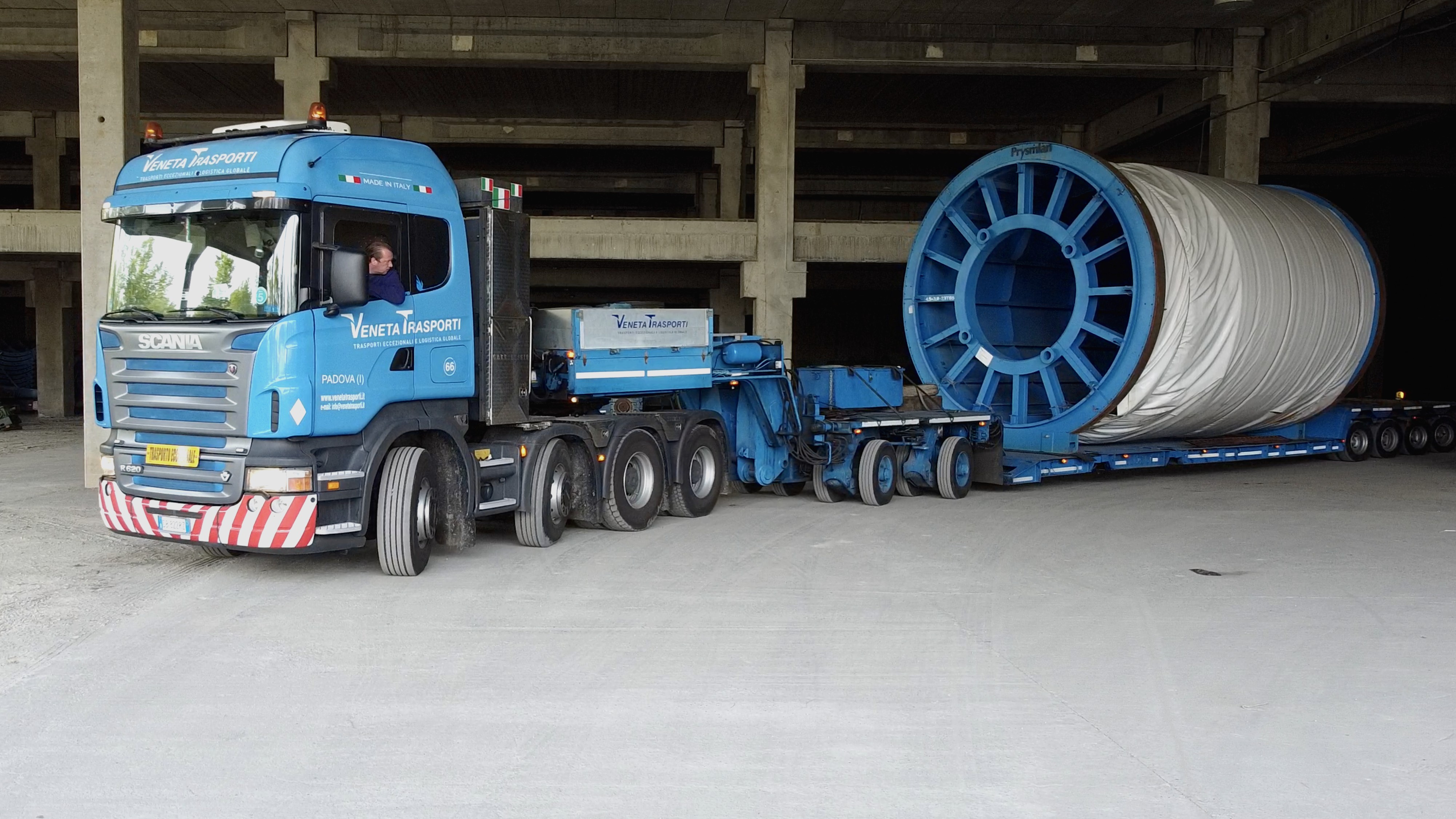 21 May

Every great journey begins with great planning

We were asked to transport 25 reels of Prysmian high-voltage cables (450 cm wide x 470 cm high x 66,000 kg each) from the Port of Ravenna to the warehouse in Vercelli. A high-tension transport over 800 km long.
The challenge our team faced was the impossibility of using a motorway route due to the size of the reels being transported; this difficulty prompted us to put all our experience into play, finding the most effective solution that would allow us to get our cargo to its destination without any inconvenience.
Through a series of inspections, our team carefully studied a route that avoided subways on provincial and regional roads, creating a route that crossed Emilia Romagna, Veneto, Lombardy and Piedmont, enabling us to arrive at our destination on time.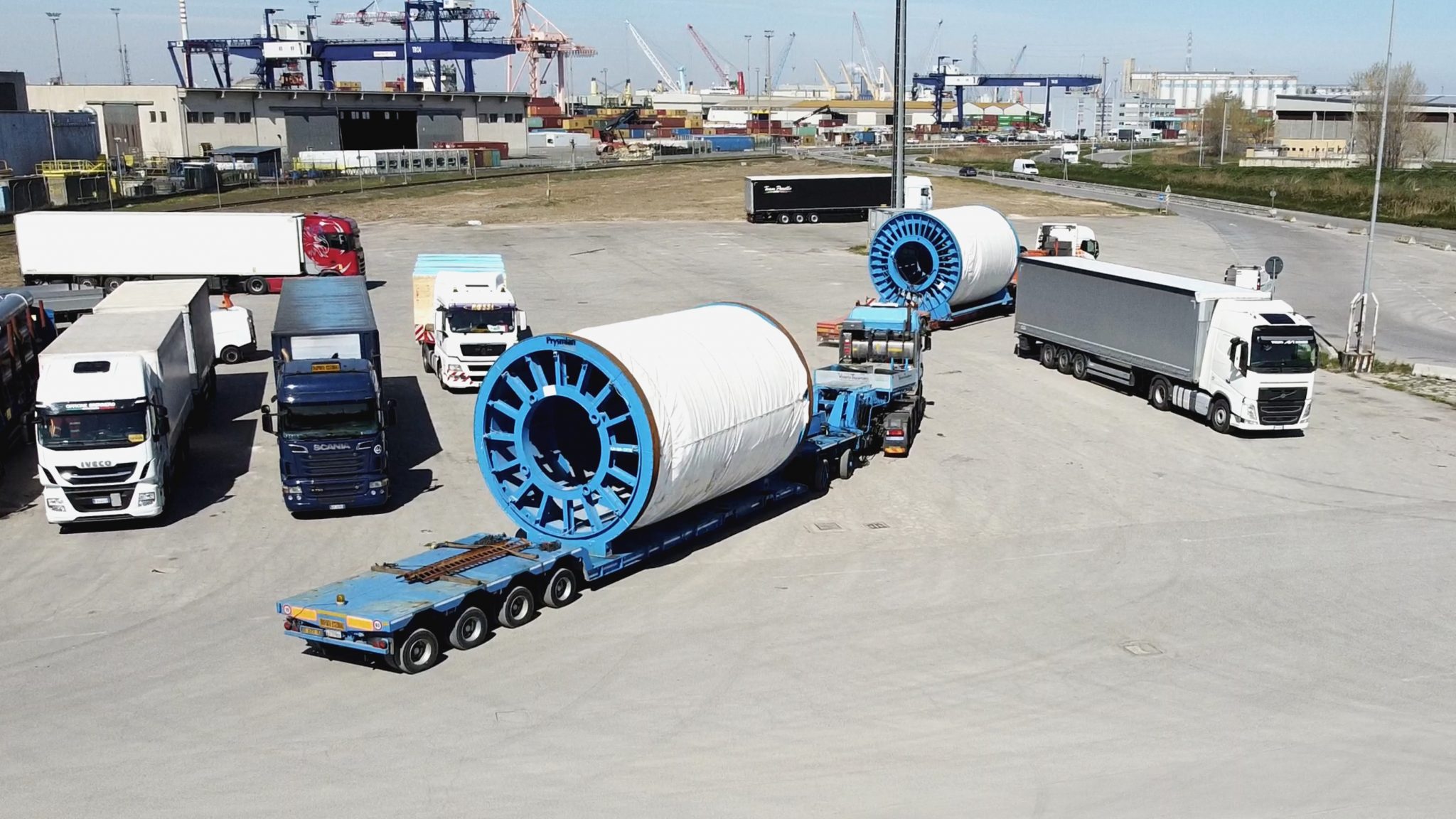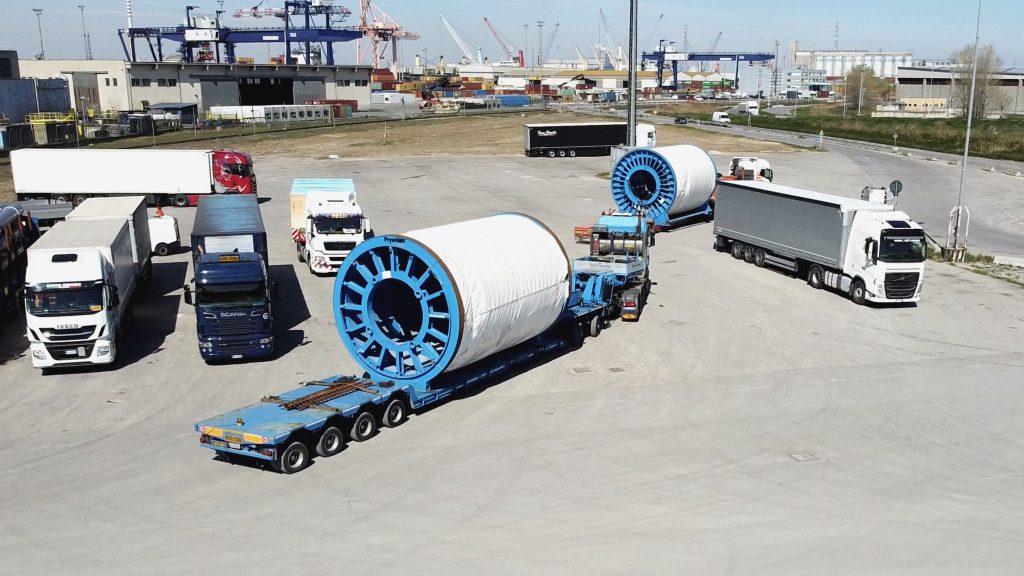 Another major achievement was the perfect coordination of the three vehicles and nine pilot cars, which travelled for three consecutive nights. This effort was made possible thanks to the extraordinary commitment and meticulous attention of our entire team, who pour exceptional dedication into this work every day.