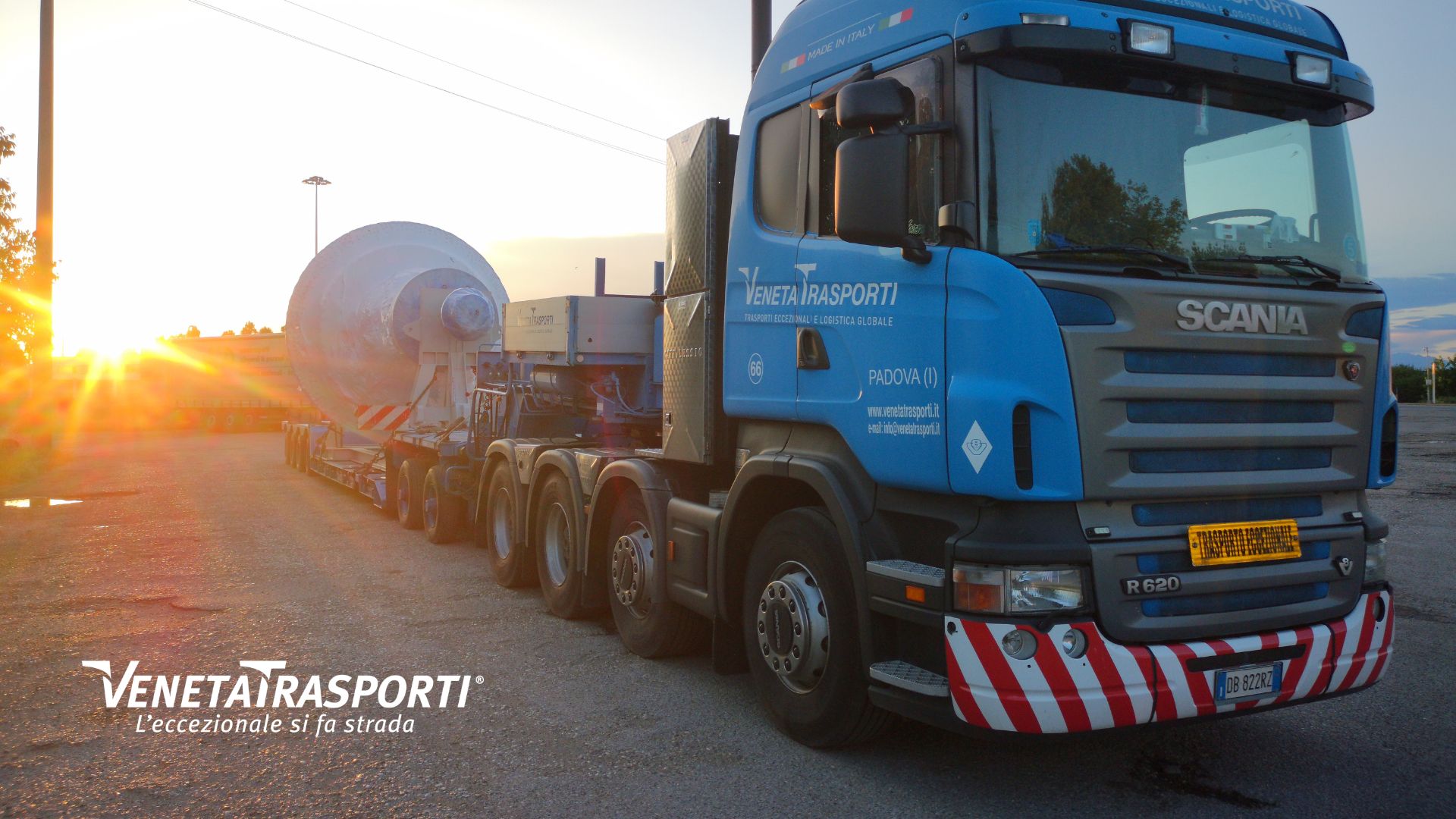 09 Sep

The excellence of exceptional transport at the service of tomorrow's energy

Milan, the engine of the economy, dynamic and chaotic, crossing it by car is often complicated; would you be able to do this with a load of 6.10 meters wide?
Franco Tosi Meccanica s.p.a., a historic company from Legnano, manufacturer of turbines and mechanical parts, participates in an international project. A steam turbine, consisting of three components; a rotor and two parts of the same cover must be transported from the Legnanese industrial architecture building to the port of Marghera to be embarked. Final destination… Bandar Abbas, Iran in the Persian Gulf.
The study of the route for a 6.10 meter wide convoy is never easy; but reaching the final goal, untangling the labyrinth of the Milanese municipalities, is a challenge in its purest form. The rotor follows provincial and municipal roads up to its destination, the two parts of the roof cover a stretch of motorway from Agrate to Marghera along the A4, not without obstacles and pitfalls until the centennial Venetian port.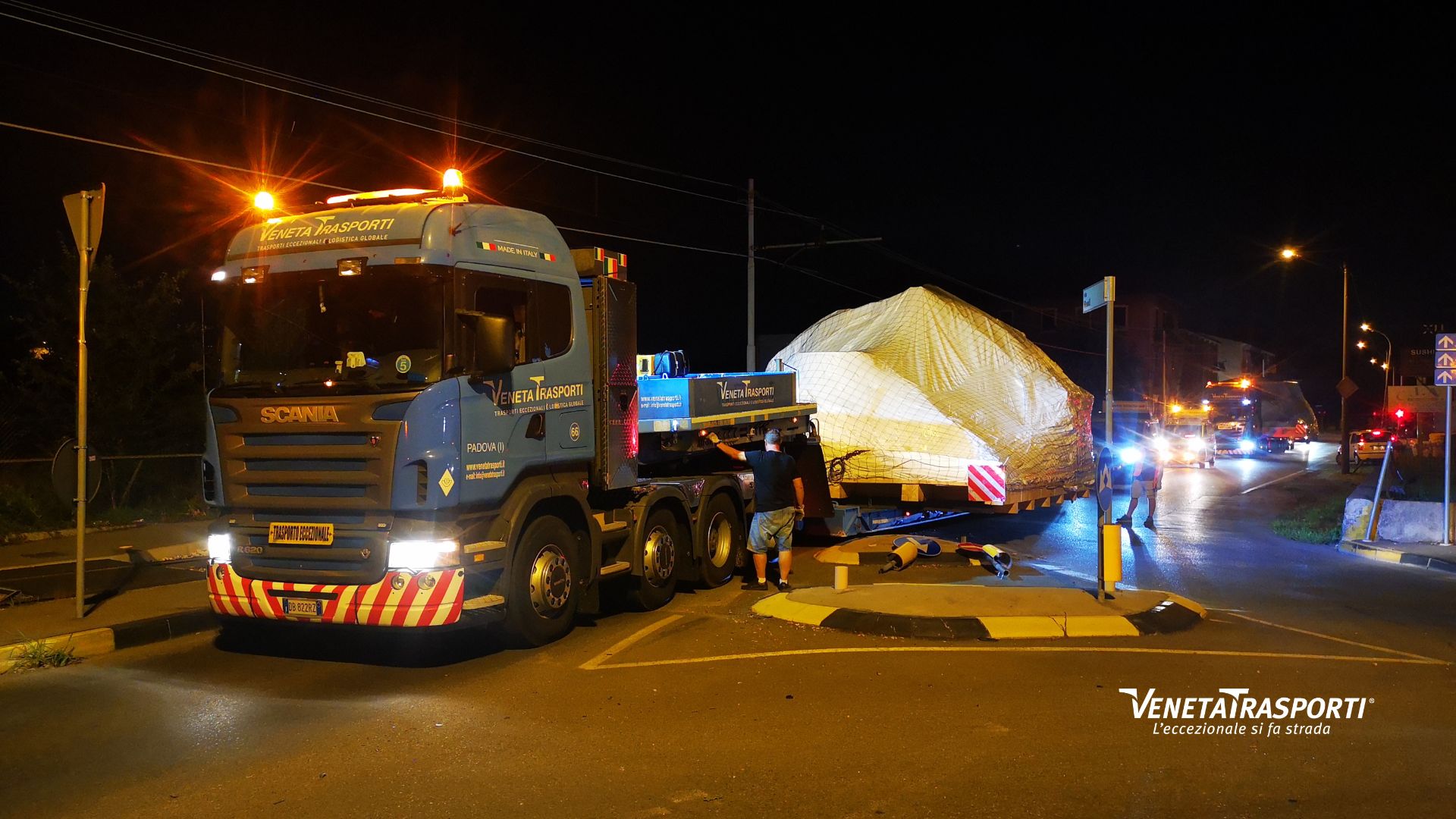 Turbine embarked, looking with confidence to an increasingly green future .. Happy surfing!