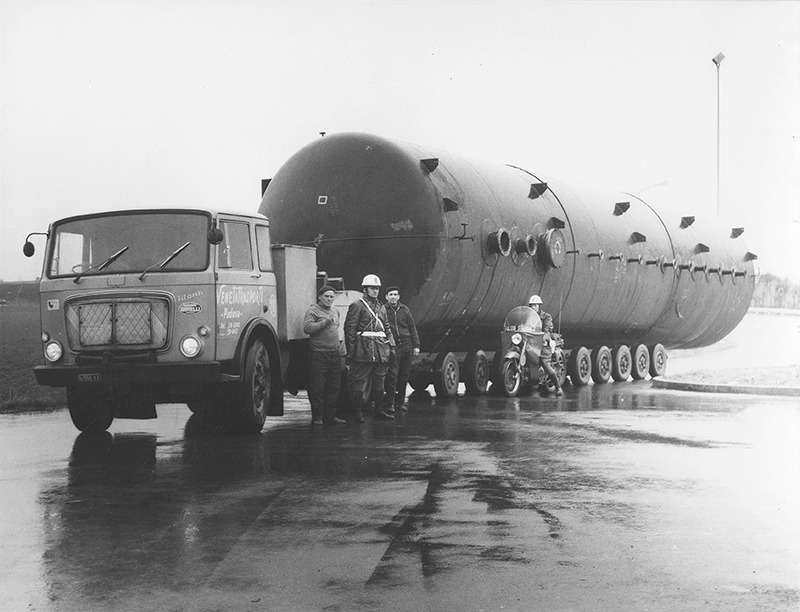 28 Jun

An exceptional story that began in 1905

At the beginning of the 1900s, goods were still transported as they had been for centuries: with a horse-drawn cart. And this is how Vittorio Pavan's transportation business began in 1905. The work was inherited by his son Luigi who, together with his brothers Mario and Antonio, grew the business until Veneta Trasporti was founded in 1955.

An inspired idea led the company to specialise in exceptional transports, the first of which was performed in 1962. The business continued to grow, so much that the headquarters had to be changed numerous times, until it was established definitively in 1982 in the current facility in Limena.

1988 saw the largest exceptional transport to date – an iron column 40 metres long, 4.30 metres in diameter, weighing 85 tonnes. At the beginning of the Nineties, logistics services were added, and the warehouses were used for the distribution of Heineken beer throughout the northeast of Italy.

In 1995, Vittorio, Massimo, and Alessandro Pavan, Luigi's sons who had already been active in the company for some time, took over the operation, investing in technology, integrated logistics, and an increasingly cutting-edge fleet. For example, in 2007, the localisation and satellite monitoring systems were activated on all Scania vehicles. Today, this vocation for innovation and customer service is considered Veneta Trasporti's strength, which extends to all aspects of the company.